Lamaze Classes
Knowledge – Confidence – Empowering Birth
Childbirth is one of the most important journeys in your life. As you get past the initial euphoria of becoming pregnant, you may grapple with countless questions, apprehensions and fears about how to prepare yourself and your partner to handle this new phase of your life. Healthy Mother has been the trusted partner to thousands of couples who wanted the right information so that they could have a safe and healthy birth.
Healthy Mother – The Pioneers in Lamaze Classes in India
From 2008 we have pioneered Lamaze education in India under the umbrella of Lamaze International. The official Healthy Mother Lamaze classes offer evidence based education for couples and their families in pregnancy, labor, childbirth and early parenting. These practices are adapted from World Heath Organization guidelines and empower women and their partners to become knowledgeable and confident that they are doing the right things for the health of mother and baby.
What you will learn in Healthy Mother Lamaze Classes?
The Healthy Mother Lamaze classes prepare expectant couples with information and knowledge to navigate through their pregnancy, childbirth and new parenting phases with confidence. Following are some of the highlights of the 4-weekend program:
Lamaze Six Birth Practices for a safe, healthy natural birth
How to choose the right hospital
What questions to ask your doctor/care giver
Exercises to keep you fit
How does labor progress and how to distinguish between false and real labor
Comfort positions to manage pain effectively
Role of husband / partner in helping you manage labor
Pros and Cons of Epidural
What is a Cesarean Section operation?
Role plays and Videos
What are various interventions (necessary and otherwise)
……………. and much more
Healthy Mother Lamaze Classes are India's most well regarded because of their 100% conformance to the globally recognized Lamaze International Philosophy of Safe, Healthy Pregnancy and Natural Birth. Classes are held in major cities across India, with more cities and towns being added as we speak.
In Hyderabad Center, each Lamaze Batch meets for 4 weekends on Saturdays. We also offer an accelerated course for couples who are in advanced stage of pregnancy. In addition, Lamaze Classes are also offered over Skype.
Currently classes are offered in HYDERABAD, DELHI, PUNE, BANGALORE AND CHENNAI. To inquire about classes in any of these cities or elsewhere, please fill out the form alongside (with your city name) and we will get back to you within 24 hours.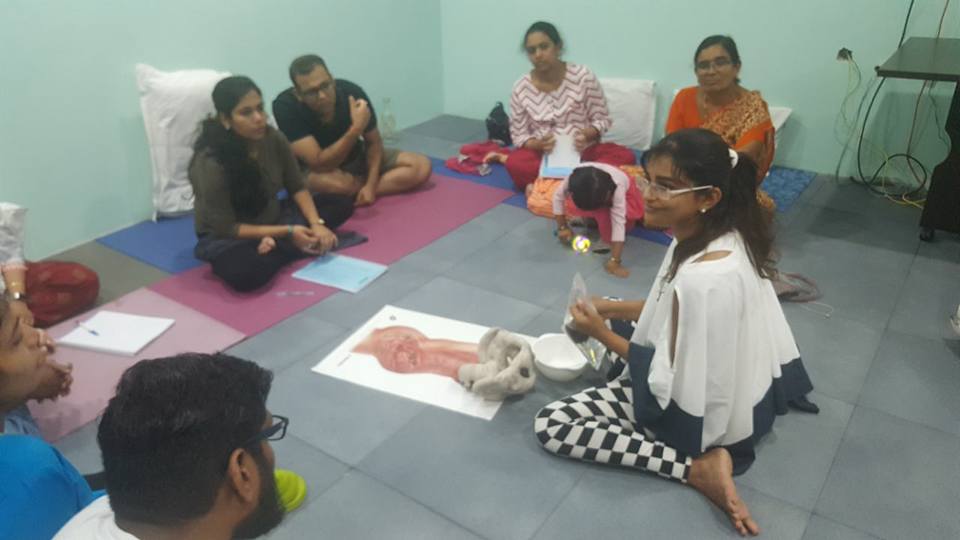 Send Your Enquiry (with City)

Dr. Mani Pavitra
Lamaze Certified Childbirth Educator
Partner, WellMom