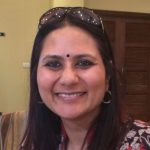 Midwifery Today confers Lifetime Achievement Award to Dr. Vijaya Krishnan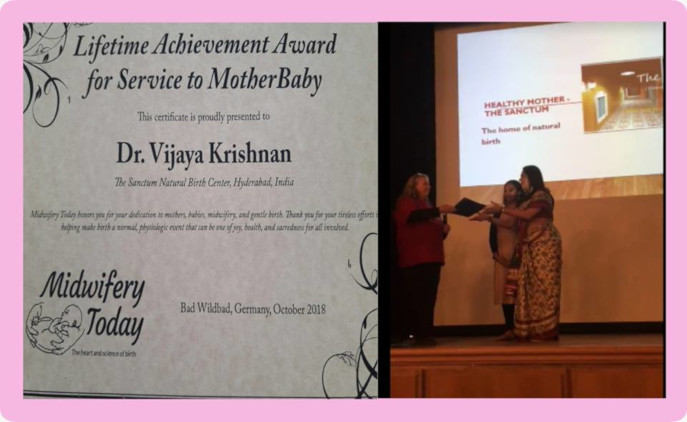 In October 2018, at the 2018 International Conference of Midwifery Today, The Sanctum co-founder and lead midwife Dr. Vijaya Krishnan was awarded the Lifetime Achievement Award for Service to MotherBaby.
Midwifery Today founder and internationally known midwife and opinion maker Jan Tritten recognized Dr. Vijaya Krishnan "as an Autonomous Midwife, a pioneer in Gentle Birth practices in a land which is complex on many levels with unnecesareans performed at extremely high rates". Dr Vijaya's one-of-the-kind-in-the-world Collaborative Model of Care was much sought after as a model of care which could be replicated across the world.
This was a sweet moment for all of us at The Sanctum, when we are recognized for our passion and dedication for our work to bring the pendulum back in favor of Mothers and Babies. Dr Vijaya received the award on behalf of all Midwives and staff at The Sanctum and told the gathering that it was an honor to showcase what her dedicated and passionate team had achieved accompanying mothers and babies towards safe, healthy, empowered births.