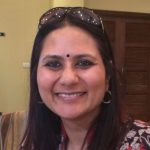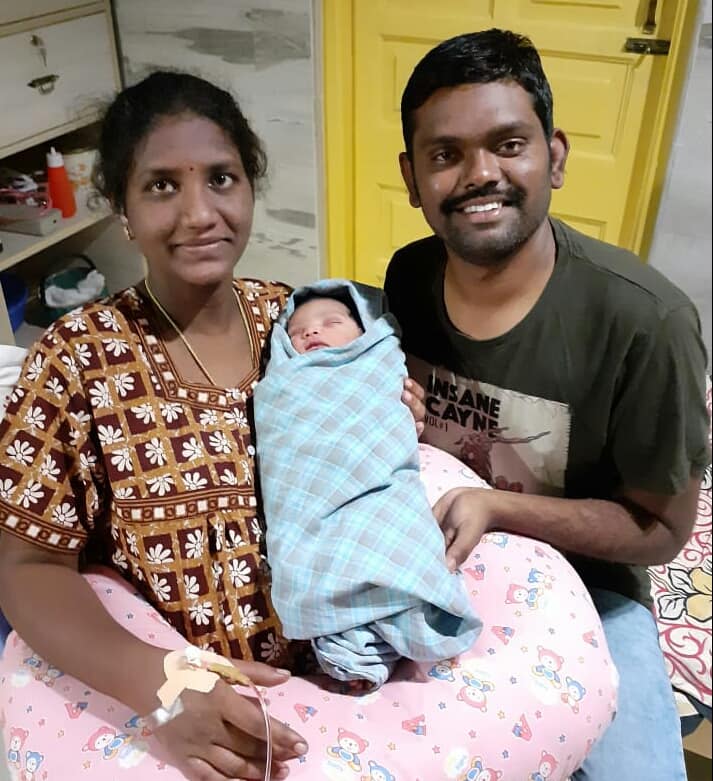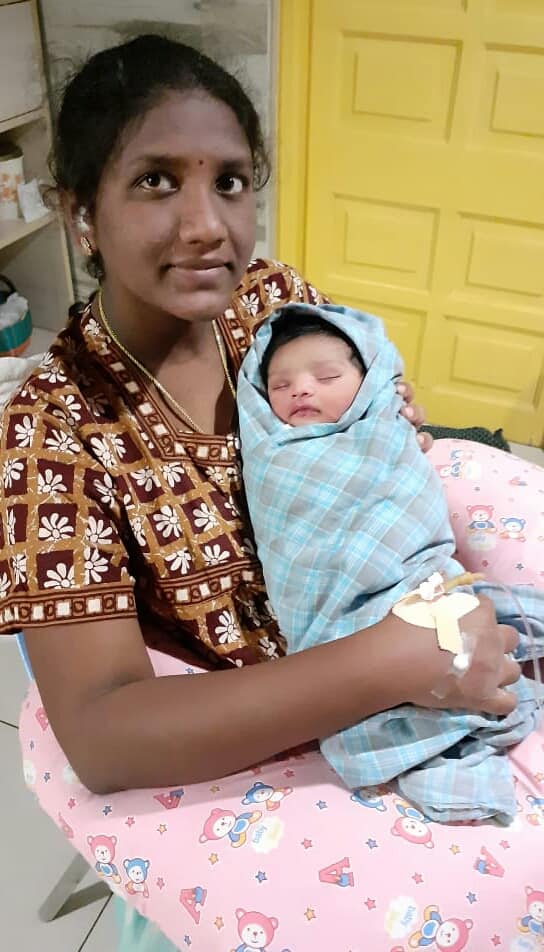 Midwives, Mother and Baby – A Unique Partnership for VBAC
At 41 weeks complete, she had her baby!
But before that, this baby needed quite some coaxing before he was born!! Mom – she worked so, so hard, she needs "Labor warrior" crown. Dad – silent and completely steady support. One or two times over the last 2 days, dad would ask " is my wife safe? And is labor progressing" – fair questions after a loooooong labor!
So, what is their unique story?
Labor started with Mom's bag of waters releasing 7 days ago: 8 pm on 16th March
Not much by way of contractions, but when they come for a check up the following day, there is lots of fear. Questions answered, they go back home, fairly confident. By the time their baby is born, they would have made a minimum of 5 trips to us.
Days 1 to 3 (after broken bag of waters)
17, 18, 19 March: Wait and watch Every night for 4 to 5 hours she would get rhythmic contractions, and then come morning, contractions would fade away. Daily she would come to thr clinic, CTG run, antibiotics offered. Mom and baby being well – go home, be normal, do your daily activities – we would say. Twice during this period, Mom would join in for #PrenatalAerobics class too!
Day 4 to Day 5
20, 21 March: Still the daily trips for assessment, but now also starting with all the methods of natural induction. Some build up of labor would happen for an hour or two during the day, and then also at night, but no major progress. Day 4 internal assessment shows that Mom"s cervix is tight and closed. By Day 5, it is 2 cms open. But, by now, Mom has deep anxieties – why is my cervix not opening up, despite so many contractions every night? We tell her that sometimes it just takes time, and for some questions we can only guess, but may not have all the answers. Trust in your body, we say. She lets down some tears. Then comes a wave of contraction. We say positive affirmations through it, as she sways and moves. When it is done, she looks up and says "There was no pain" 💜 We send her an audio recording that night ' two minutes of positive affirmations, which she then plays through every contraction at her home. We realise that this mom responds to sound. 💟
Day 6:
March 22: Mom gets admitted to Center at 1:00 am with strong 3 min apart contractions. She reports that a few hours ago, her forewaters broke with a gush. Baby is sounding great, Mom's vitals are stable. However her cervical dilation remains the same. Dr. Vijaya Lakshmi assesses on Scan, and reassures her that everything is normal. We go over pros and cons of waiting, and continuing natural methods of augmentation, versus medical augmentation at this point. Parents decide to opt for medical augmentation. We joke – now you will go home only with baby 😍
Day 6 afternoon to Day 7 midnight:
March 22, 23: This will be one of the toughest labors that we have witnessed. Every 0.5 cms of dilation will take hours and hours. From 2 cms to 3 cms, 14 hours. From 3 cms to 5 cms, 6 hours. From 5.5 cms to 6.5 cms, 6 plus hours. And then, staying at 6.5 cms for another 7 hours. But there are other signs of progress: Baby moves down further, cervix becomes more midline and fully effaced. With the contractions of augmented labor, mom works hard and does whatever exercise, or position that we ask her to try. Multiple showers, Rebozo, Spinning Babies techniques, homeopathics, walking, stairs, squats, rest. Food and water and juices and electrolytes, and dry fruits. Rest. And then back to trying some more. We make Aa and Ooo sounds, and give her hugs as she sways. Then she changes the sound to "Aum" .. every time it gets tough, we have Aum reverberating in the room!! At one point she says, that her back is breaking and asks if we are trying to kill her. Not on our watch, Mamma – we say 😆 When labor progresses so little with so much effort, we also place c section as being the final option. Each time, she wants to try some more! 💟 Finally, at 10:30 pm, mom is dilated to 6.5 to 7 cms. But her cervix just remains to rigid, thin and feels brittle. With her feeling so much vaginal and rectal pressures, baby being low, but cervix remaining tight, we offer to her what we very rarely do – epidural analgesia to see if it can let her cervix soften amd open up, once her pain decreases and her entire peliv floor relaxes. We gather the team. Meantime, mom continues to work.
Day 8:
March 24 – midnight to 4:30 am
Epidural in. Half hour later, 7.5 cms!!! Almost immediately she starts to push. How much ever she tries, her bearing down urge gets stronger and by 2 am – mom is fully dilated! It will take 2.5 hours of pushing after this, for mom to get her baby out into her arms! And once the epidural wears out, she moves from side to side, then on hands and knees, then squat, then back on the OT table, pushing as hard as possible instinctively 💜💙💜
One final push, at around 4:38 am, her handsome baby boy is born – 4.28 kgs!! 💝
A big grin, and thanks to everyone, she gets up, walks back to her room and feeds her baby like a Pro!
Well done, Mamma – what perseverance you showed. Well done Dad – your calm presence throughout was just what she needed. Kudos and congratulations
This was a total team effort. Mom and Dad. Midwives. Many shifts of nurse/doula care and support and encouragement. Ob/Gyn support and offering of medical augmentation when it was required. Midwives working hard with Mom, while keeping her and baby monitored, helping baby rotate and descend. Anesthetist support when epidural was needed. And finally the entire team encouraging verbally and cheering her on, as she birthed her baby. Postpartum nursing care. Lactation support. Bath and massage for Mom and baby.
Sometimes, it does take a village to birth a child!
Click on this link for more information about our VBAC services
Watch testimonials of mothers who have had an empowering VBAC .