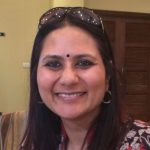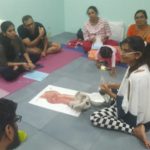 Lamaze and Birthing with Confidence
As the new batch of would-be mothers and dads join our Lamaze Childbirth Education Classes, a mother came up to me with a myriad of questions. This first time mother wanted to find out how our program could help ease her fears regarding childbirth. More specifically, she also said to me: "Why are you against the use of epidural if it can relieve the pain?" and "I have heard that Lamaze really doesn't help (during labor)". I called her in to meet with me and explained to her the Lamaze philosophy. Among other things, I told her that Lamaze is not just a "breathing technique", but a source of knowledge and information that she could use to empower herself in order to make informed choices about her pregnancy and childbirth. By the end of her discussion, she was convinced and is looking forward to start her classes.
LAMAZE Philosophy and Six Healthy Birth Practices
As I finished this discussion, I thought I would write about how Lamaze "really" helps women give birth with confidence. The Lamaze philosophy and the Six Care Practices that Promote Natural Childbirth are fundamental to how women prepare physically and emotionally to give birth normally. "Breathing" which was once the hallmark of Lamaze (which was what the expectant mother who was questioning Lamaze's efficacy was referring to), is now simply one of the many different techniques that women learn and have in their "labor tool-bag" to help them in the exciting journey of giving birth.
In a position paper titled "Lamaze for the 21st Century", Lamaze International has presented a wonderful reorganization of thoughts that ultimately helps parents in understanding how and why Lamaze is so effective in promoting, supporting and protecting natural childbirth. Hand-in-hand with its six care practices, Lamaze talks about:
Reframing Pain: Pain is protective – By responding to labor pains with physical movements and position changes, the mother actively helps her baby descend down her pelvis. This process, by which as she moves a little her baby moves a little, also helps to protect mom's body. As the pain increases, women also find that they have energy and strength to cope with the stronger contractions because of help from nature's narcotics – endorphins, which are released during this stage.
Rethinking Relaxation and Breathing: These two techniques are wonderful tools to decrease the perception of pain and are fairly simple to learn. Women in Lamaze classes are shown a variety of breathing patterns; however, they are encouraged to find a pattern that is comfortable to them. As each woman has her own way of dealing with pains/discomforts, many women prefer breathing and relaxation techniques a part of the larger gamut of rituals that they can use to decrease their pain perception in labor and to actively release tension when they can.
Retiring the Coach: The person who supports the mother during labor, be it the doula or her husband, is just that – her continuous source of encouragement and support. They are not present to take charge and run things for the laboring mother. Although there might be times when they need to "coach" her through a particularly difficult contraction, more often than not, they are her best source of calm and gentle support that she knows she can fully depend on. They also become her advocates during labor, so that they can help her with any decisions that she may need to make in the course of her labor.
Reshaping the Birth Environment: Lamaze classes provide information and encourage expectant parents to find a birth environment where staff shows empathy, one that provides the mother confidence, space and continuous support and where medical interventions are as minimal as possible. Environments where birthing balls, rocking chairs, showers etc, promote comfort for the laboring mom. Where ultimately, with a truly supportive environment, the mother is able to achieve a fulfilling birthing experience as well as outcome. I have written about the Connection between a conducive birth environment and good birth outcomes here.
Respecting the Mother–Baby Connection: Lamaze classes encourage the mother to keep the baby close from the moment of birth, to breastfed within the first hour of birth and also sensitize them to the amazing capabilities of their newborn. Finding hospitals that respect this mother-baby connection and those which actively promote this bond, is extremely important in the first few hours of the newborn's life, as well as influences early parenting.
Reclaiming Normal Birth: The goal of Lamaze classes is that every woman is entitled to give birth confidently, supported by her family and health care professionals. Lamaze classes reinforce the fact that a laboring mom has great inherent strength, the wisdom and the ability to give birth naturally, and assists her (as per her needs) to achieve her goal of normal birth.
Finally, I think that the position paper's conclusion really emphasizes how Lamaze classes and Lamaze Certified Childbirth Educator help the mother to give birth with confidence: "Birth does not change, but over time the environment in which birth takes place has changed. Our understanding of both the simplicity and the complexity of birth deepens. As a result, Lamaze preparation for birth has evolved and will continue to evolve. The Lamaze Certified Childbirth Educator promotes, protects and supports every woman's right to give birth confident in her own ability, free to find comfort in a variety of ways, and supported by her family and all members of the healthcare team."